IBM publishes flexible workplace study
IBM publishes flexible workplace study
IBM has published the Flexible Workplace Study which contains interviews with 675 CIOs and IT managers of large enterprises across multiple industries in Australia, China, India, Japan, the United Kingdom and the United States.  What is the flexible workplace?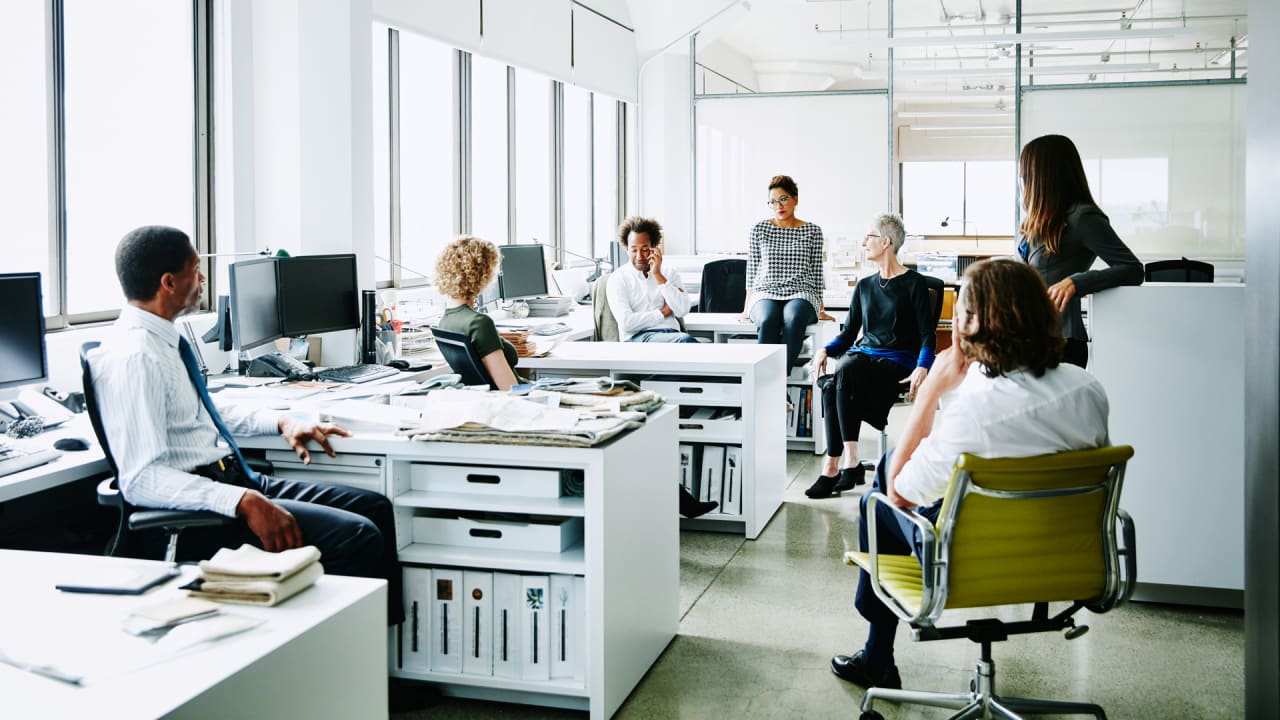 Today's workplace is a virtualized and physical environment characterized by connections, collaboration and user choice that enables the worker to be more agile and perform activities anywhere, anytime—and can ultimately help create greater enterprise value.


This redefined workplace is the result of industry trends in technology and work habits. Today's workers increasingly meet, share, discover and get work done via technology.  They expect the technology tools they have embraced in their personal lives to play an important part in their business lives, as well. This poses important challenges for the organization supporting the workplace.


The most successful companies implementing the flexible workplace are reporting 20%+ improvement in productivity and cost savings.   Key insights:
Seventy-four percent of CIOs and ITmanagers are placing greater priority on the flexible workplace compared to other investments over the next 12 months
Majority expects the flexible workplace will yield productivity gains and enhanced security.  Nearly half believe it will reduce costs and potentially increase revenues
Forward thinkers (9 percent) report 20 percent or greater improvement in productivity and cost savings on average. They are more likely to have workplace and mobility strategies in place, support the highest proportion of remote workers and the greatest number of devices and are most likely to outsource.
Mobility makes the flexible workplace work, and it is the attribute most in demand by end users. The tools that support users—applications and information—need to go where business is taking place.
Forward thinkers are keenly focused on improving enterprise performance through collaboration. They are leveraging social business to strengthen two-way communication and sharing—both within the organization and with customers, vendors and partners.
Forward thinkers are making fast use of emerging mobile devices, operating systems, platforms and applications. They recognize that the bring-your-own-device (BYOD) trend is expanding and, rather than trying to limit usage, they are supporting a broader set of devices and operating systems.  They are investing in a mobile application platform and creating application stores that favor collaborative and content applications for core business processes versus the back office.
With each new access point, the security perimeter grows—and mobility significantly expands the number of access points.
The importance of strategy: While other adopters are implementing some flexible workplace capabilities, forward thinkers are placing emphasis on the development and execution of flexible workplace strategies that align with core business strategies. Forward thinkers are looking at the bigger picture and making integrated investments.